Visiting
How to reach CJPL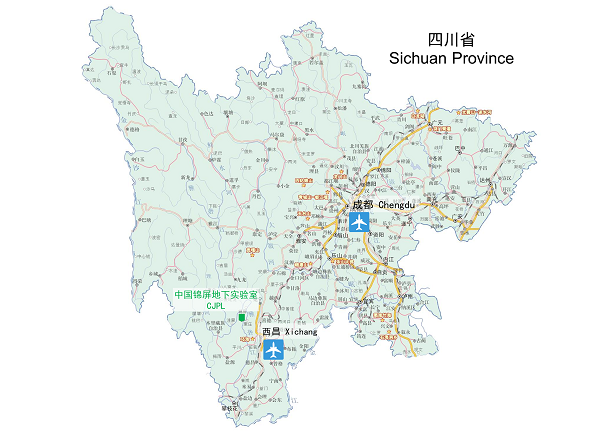 China JinPing Underground Laboratory
Located in Jinping Tunnel of Liangshan Yi Aotonomous Prefecture in Sichuan Province, China
By Plane
The nearest airport to CJPL is in Xichang.
By Train
The nearest railway station to CJPL is Xichang Station.


By Car
From Xichang to CJPL, you need a permit from Jinping Hydropower Plant. After you have made the application for the visit, we will offer you a permit. With the permit, you can rent a car or apply to Jinping Hydropower Plant for a car service to pick you up.
Accommodations
Hotels near CJPL
Qionghai Hotel
Locatin: No 115 Haibin Middle Road, Xichang City, Liangshan Yi Autonomous Prefecture, Sichuan Province, China
Phone: +86 (0834)3952096
Book a visit
If you want to visit CJPL, you can call 010-62781234, or mail @tsinghua.edu.cn for the application.